Ronaldo Hoses Shayk Down
We've got hold of the pic of Ronaldo 'frollicking' on his yacht last week - special treat for the girls!
Ronny was spotted with swimwear model Irina Shayk cruising in his yacht off the coast of Corsica, hosing the young supermodel down.
Shayk is a spokesmodel for Armani, who Cristiano also endorses. In addition to Sports Illustrated and Armani, Shayk has also modeled for Guess Jeans, La Perla and Victoria's Secret.
"They've been seeing each other for a while," a source told a Spanish tabloid.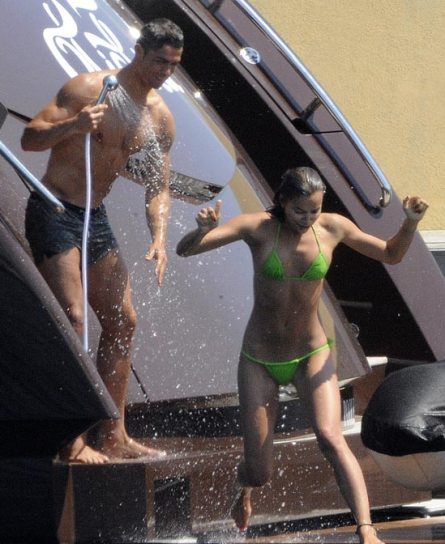 Tags: