Juventus season preview
Submitted on 20 August 2019 - 1:23pm
For far too long, Juventus have ruled over the Serie A without replicating similar things in the UEFA Champions League. Despite having progressed into the Champions League final twice in the last five years, they've failed in the last hurdle, much to the anguish of their supporters.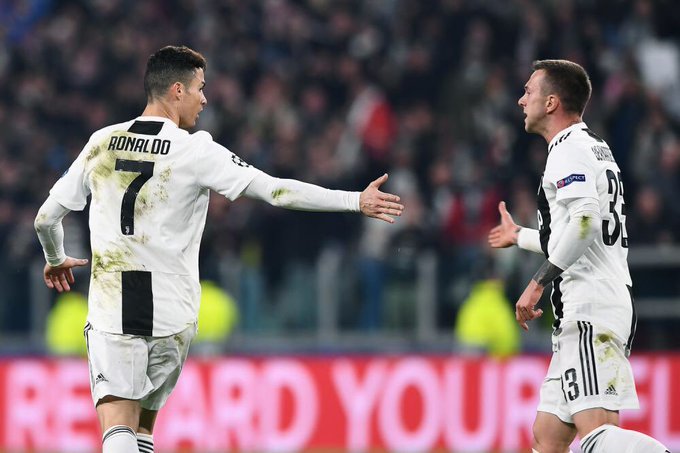 However, now with a manager in Maurizio Sarri, who won the UEFA Europa League last season and five-time Champions League winner Cristiano Ronaldo, they embark with new hopes.
To ensure a stronger pursuit for the European pinnacle, they've made some mighty acquisitions to their already packed squad, and are a good bet for the top European price if you use any of these betfair promos online. Probably the best young defender around, Matthijs de Ligt's been signed for an incredible €85.5 million to guarantee a strengthened backline. Moreover, Aaron Ramsey and Adrien Rabiot's acquisitions on a free makes sure their midfield is more robust, creative than ever.
There's a very smooth blend of experienced players along with blooming youngsters in the squad. Even though right-back Joao Cancelo's departure to Manchester City made very little sense, Danilo's come as his replacement to pack a punch through their right-side. Maurizio Sarri will implement his "Sarriball" philosophy which worked wonders at Napoli, almost winning them the league two seasons ago.
With the experienced Italian at the helm, not only will Juventus be a more rigid side defensively, but they'll also play a dominating, smooth passing style which excites the fans. He has players in his arsenal to get the job done, while the creative aspects will thrive in orchestrating magic in their gameplay.
Key Players:
Cristiano Ronaldo:
After having scored 28 goals in his debut season for Juventus, Ronaldo is now ready to tread for bigger things. Considering that Sarri's already reiterated he wants to unleash the goal-scoring beast in Ronaldo(according to AS), CR7 should thrive. With little defensive responsibilities and more opportunities to get into the box, the Portuguese sensation could lead Juventus to greater things this season. He'll probably break last season's record, finish the Serie A top scorer and prove why he's still among the best around.
Matthijs De Ligt:
The Bianconeri paid that much for Matthijs De Ligt for a reason, as he's just that damn good. When you look at how he helped keep 20 clean-sheets for Ajax(stats Transfermarkt) and how he rocked the Champions League averaging 1.5 tackles per 90 mins, 4.2 aerials won and 1.4 per interceptions(stats Planet Football) as well, there's a reason he's being touted as their future captain. The 19-year-old's incredibly mature for his age, while his defensive attributes will keep the Bianconeri's defensive line in safe hands.
Juventus 2019-20 Season Predictions:
Serie A: Champions
UEFA Champions League: Finals
Coppa Italia: Semi-finals.
Supercoppa Italia: Winners.