RONALDO TO APPEAR IN ANDORRA MATCH
Submitted on 11 November 2016 - 6:50am
Portugal's boss man, Coach Fernando Santos on Thursday had urged the European champions to come out of party mode.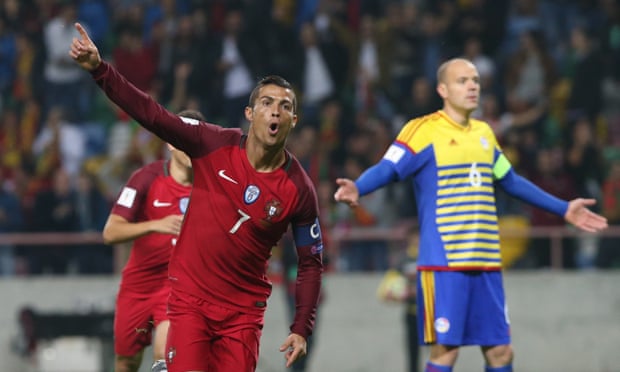 This advice came on the wake of the recall of the Real Madrid's star striker, Ronaldo and Renato Sanches. Ronaldo had to watch the Euro 2016 finals from the technical manager's stand after an injury forced him out of the game.
The Portugal's boss believes his players had not fully switched after they began their campaign on a bad footing with a 2-0 defeat in Switzerland. Santos had already named his players for the World Cup qualifiers at home to Andorra and away to Faroe Islands to be held early this month.
"We have to get out of European champion mode, that party mode, that state of relaxation,' Santos told reporters, 'That cannot happen again."
"We have to remember that the qualifying competition is very different from a tournament. We don't have 50 days together and the sense of togetherness that goes with it. We play once a month and then the players go back to their clubs," he added. Fans might be forgiven for holding on to their sky vegas promo codes until the games are taken more seriously by the players.
Ronaldo, who also serves in the capacity of Portugal's captain and his team mate, midfielder Sanches had to miss out in the Switzerland match due to having not fully recovered from injuries sustained during Euro 2016.

Santos also chipped in, saying that the presence of the duo wasn't all that was needed for Portugal to be stronger.
"I wouldn't say the team is stronger just because Ronaldo is here but because the other players have played more, have worked more and have trained more. That was one of the problems of the match against Switzerland."
On Oct. 7th, Portugal would play host to Andorra and three days later, would visit the Faroes. Santos issued a warning saying that the Faroes are likely to play in the same manner as Iceland had done. It can be recalled that Iceland, in their opening match at Euro 2016 held Portugal to a 1-1 draw.