UNITED INSIST RONALDO WON'T LEAVE – REPORT
Submitted on 11 August 2022 - 9:06am
Premier League heavyweights Manchester United are still adamant that Cristiano Ronaldo is not available for a transfer. This is according to the report from the stables of English publication Daily Telegraph which claimed that United officials have refused to budge from their position that Ronaldo is not for sale. It was reported that progress was not made on the future of Cristiano Ronaldo at Manchester United with the player keen to leave the club this summer for Champions League football.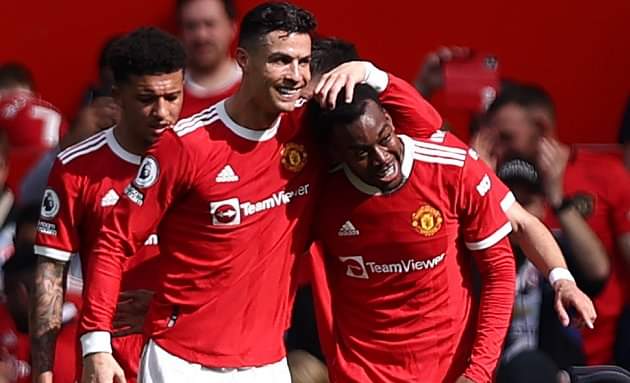 Cristiano Ronaldo met with Manchester United officials on Tuesday alongside his agent to discuss his future at the club. At the end of the meeting, the parties involved were not able to reach an agreement on the way forward despite the fact that the new season starts in a matter of days. The latest Premier League campaign begins next week Friday with the London Derby clash between hosts Crystal Palace and Arsenal. Two days later, Manchester United play hosts to Brighton and Hove Albion for their opener and it's not certain if Cristiano Ronaldo will play the game.
Ronaldo signed a two-year deal when he returned to Manchester United last summer with the option for a third year. He signed for the club for the second time in his career after leaving Juventus in the Italian Serie A. The Portugal international skipper spent three years at Juventus before he left the club to sign for the Red Devils. He returned to the Theatre of Dreams 12 years after his exit to Real Madrid.
Manchester United didn't qualify for the Champions League at the end of last season and Cristiano Ronaldo is ready to leave as a result as he does not want to play in the Europa League. The Portuguese attacker is even ready to reduce his salary to get his wish of moving to a strong Champions League football club.