Cristiano Ronaldo suggests he could play until the age of 41
Submitted on 20 July 2018 - 1:52pm
Real Madrid superstar Cristiano Ronaldo has revealed that he is unlikely to hang up his boots anytime soon. The Portugal international surpassed his 33rd birthday earlier this year but he has still managed to play at the top of his game and he is currently on course to earn a record-fifth Champions League medal.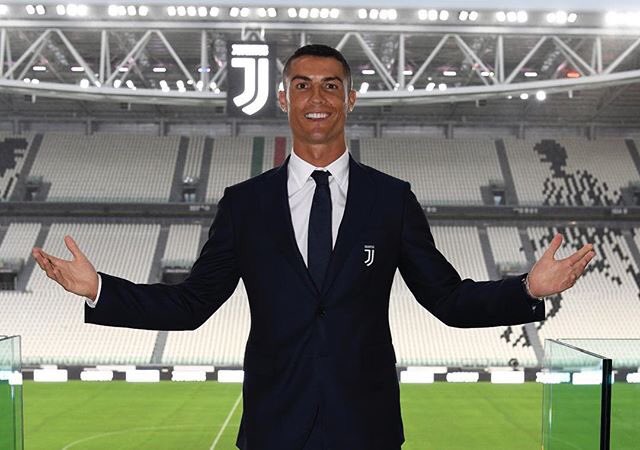 Speaking on Spanish show El Chiringuito, Ronaldo highlighted that he is not thinking about retirement anytime soon and wants to continue playing until the age of 41, he said: "Right now I have a biological age of 23. I've still got a long time left, I can keep playing until I'm 41. I'm feeling good, happy, I can't complain. We are playing another final on Saturday and the fans are behind Cristiano. I've been here for eight years and people always say 50 players are coming here but in the end, no one comes. In September people think lots of players are going to come but the ones who take us to finals are always the same ones. The best players are already at Madrid."
During the first half of the 2017/18 season, Ronaldo appeared to struggle in front of goal and a paltry tally of two league goals suggested that he may have suffered a drop in his performance levels. However, following the turn of the year, the Portuguese picked up his form magnificently and ended the La Liga season with 26 goals.
In comparison, Ronaldo has not suffered a similar dip in the Champions League where he is the leading scorer with 15 strikes in 12 appearances and he has the opportunity to extend this tally in the final against Liverpool on Saturday. Los Blancos are deemed favourites to secure a third successive title in the elite competition and they may have to be wary of the Reds' attacking trident in Mohamed Salah, Sadio Mane, Roberto Firmino, who have taken Europe by storm this campaign.