Cristiano Ronaldo talks up Juventus' reputation after summer move
Submitted on 9 August 2018 - 1:55pm
Portuguese superstar Cristiano Ronaldo has hailed Juventus as one of the best clubs in history after joining them on a four-year contract this month. The 33-year-old made the surprise decision to leave Real Madrid after nine seasons with them but he is now pleased to have made the choice to join the Bianconeri.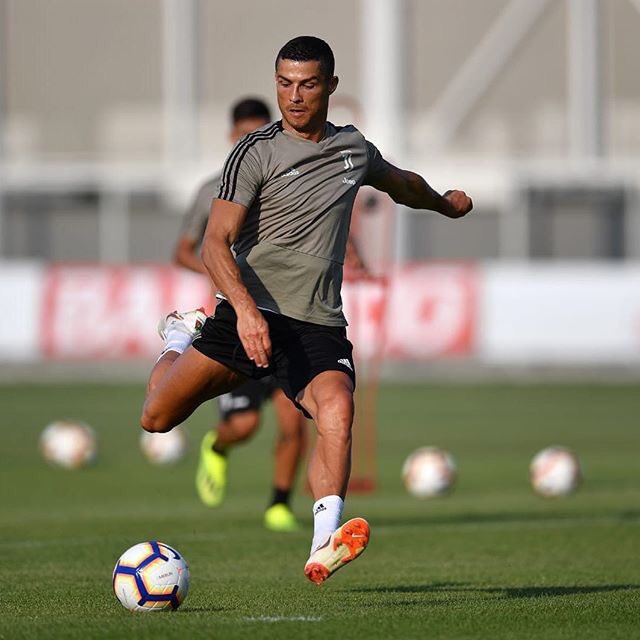 Speaking to reporters, he said: "I signed for four years with Juventus, I am very happy and satisfied because it's one of the biggest teams in history, having the chance to play there is great for me that's for sure. I hope to start well and reach important goals: I want to make Italian fans happy, this is my ultimate goal indeed."
Ronaldo had been hugely influential towards Los Blancos' four Champions League titles in the past nine seasons and the Portuguese could have a similar expectation on his hand after making the switch to Turin. Max Allegri's side have managed to reach the Champions League final in two of the previous four seasons but unfortunately, they have not crossed the final hurdle after losing out to Barcelona and Real Madrid respectively.
Aside from Ronaldo, the Bianconeri have secured permanent deals for six other players including Emre Can and Douglas Costa and next season promises to be an exciting one in the club's history, should they manage to break their European barrier. Ronaldo is currently on a vacation after appearing for Portugal at the summer World Cup and based on reports, he may only join them before the start of next season.
Meanwhile, Ronaldo's arrival may influence the departure of at least one striker from the ranks with both Gonzalo Higuain and Mario Mandzukic said to be considering their futures. Higuain has been linked with a potential reunion with Maurizio Sarri at Chelsea while Mandzukic is a target for Manchester United bossJose Mourinho, who is eyeing a back-up striker to Romelu Lukaku.