Juventus boss terms Cristiano Ronaldo as a superior player
Submitted on 21 December 2019 - 1:26am
Juventus manager Maurizio Sarri has termed Cristiano Ronaldo as a superior player following the club's 2-0 Champions League over Bayer Leverkusen on the road.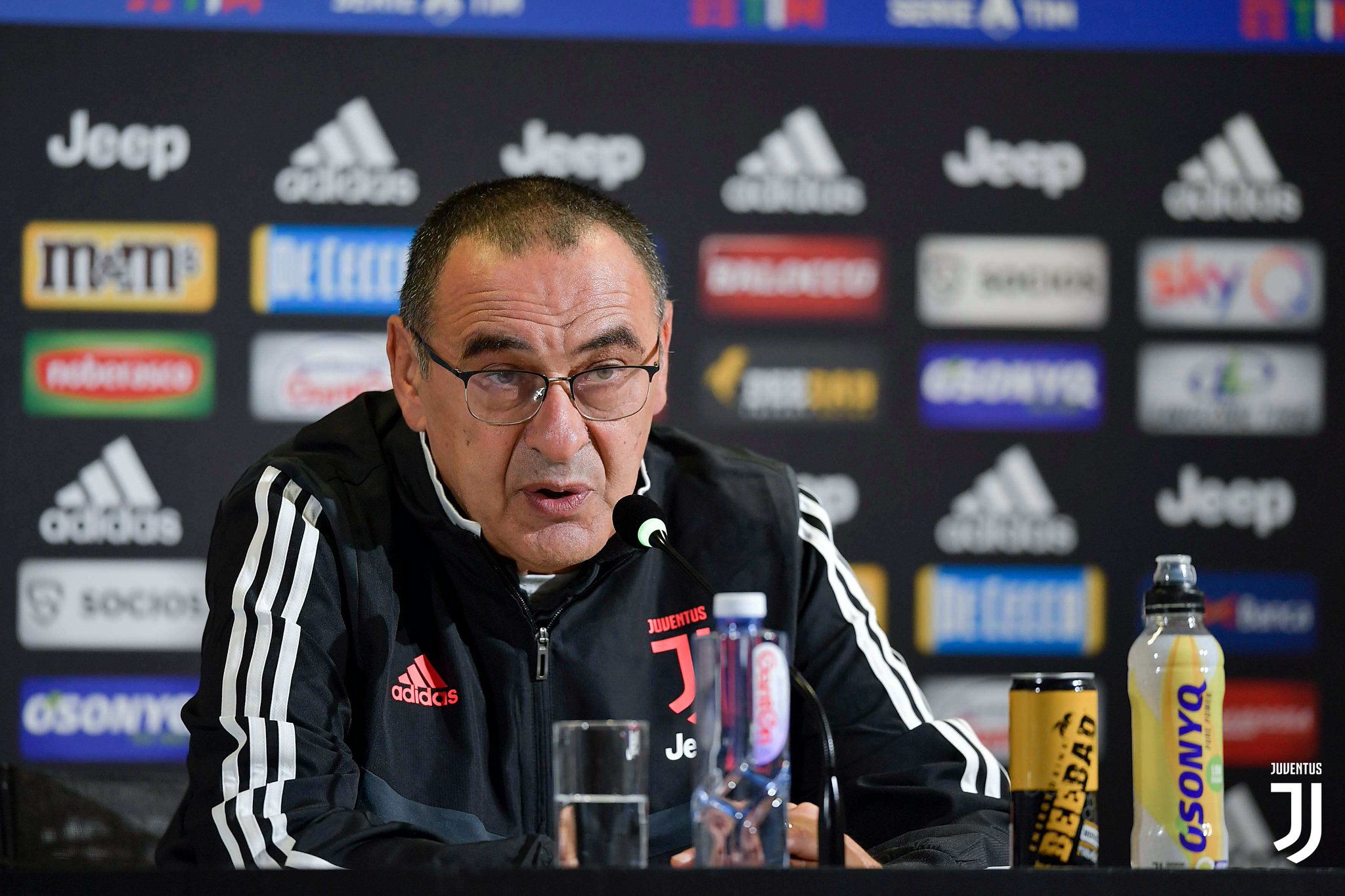 The Bianconeri had already guaranteed their progress to the round of 16 stage with the top spot but they managed to produce an impressive second half display as they got the better of the Bundesliga outfit.
Ronaldo and Gonzalo Higuain found the net in the final 15 minutes of the game and in the post-match press conference, Sarri was full of praise for the former, he said: "It is clear that Ronaldo is a superior player, he won the Ballon d'Or five times. But this is not enough to win always, and in any case, we must put him in a position to make the best of it."
Meanwhile, Sarri set up a strong team in what was a dead-rubber contest for them and the former Chelsea boss has expressed his delight at the performance from his side, he added: "I was very happy with how the team applied themselves and how they wanted to get the result. It was a dangerous game, from this point of view, and, instead, we were careful and intense. At times we made technical mistakes, in others, we did much better."
Juventus may have qualified with the top spot but they may not have an easy path to the quarter-final stage. For the round of 16, the Bianconeri could face one of Chelsea, Tottenham Hotspur, Real Madrid, Borussia Dortmund, or Lyon and they need to play to the best of their abilities to progress to the final eight of the elite competition.
The Bianconeri will shift their focus to the Serie A this weekend where they are scheduled to face Udinese at home. The holders are currently a couple of points adrift of league leaders Inter Milan after failing to win their last two games.