Juventus sporting director says Cristiano Ronaldo is not easy to replace
Submitted on 18 October 2018 - 4:18pm
Juventus sporting director Fabio Paratici has said that Cristiano Ronaldo is not easy to replace after witnessing Real Madrid's mixed start to their La Liga campaign. The Portugal international made the shock move to the Bianconeri after nine years with Los Blancos and he has since adjusted decently with four goals and four assists in eight Serie A matches.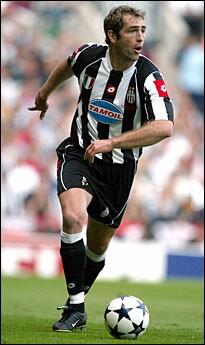 Speaking to reporters, Paratici stressed that Ronaldo is probably the best player in the history of the game in his opinion and he is not easy to replace. He added that the Portuguese wanted to join them from the onset after the approach was made and this eased discussions between the clubs during the summer.
He said: "Ronaldo is probably the best player in the history of the game so he isn't easy to replace. We talked about it initially, and straight away we got the feeling he wanted to join us, which was a huge advantage. Real Madrid had a gentleman's agreement with him, the ownership kicked things off and negotiations began."
Meanwhile,
", when asked the prospect of Paul Pogba returning to the club, Paratici refused " to get into the speculation and cited that ", the Bianconeri are not " looking into any deal for the current Manchester United star, he added: "We love him very much. We want him to do well since we are close to him but he isn't a Juve player anymore. We're connected to him, but we've never thought about it and we're not going to think about it."
Juventus have made a perfect start to the season with victories in each of their matches to date and they are currently holding a comfortable six-point lead over Napoli after eight games into the league season. The same goes for their Champions League group where they are in pole position to finish first with six points on the board after two matches played.