Nicholas questions Mourinho
Submitted on 12 December 2017 - 1:33pm
Cristiano Ronaldo's relationship with Jose Mourinho has again been called into question this time by ex-Arsenal legend, Charlie Nicholas now a pundit with Sky Sports.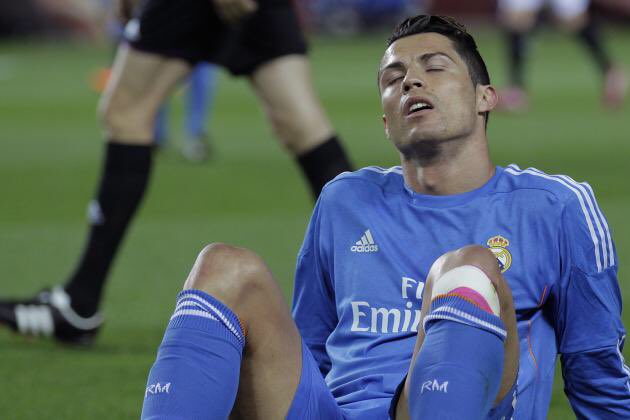 Ronaldo spent four seasons under Mourinho from 2010 through to 2013.
Mourinho, now manager of Manchester United, has had his style of play criticised this season from many quarters. This came to a crescendo in the recent loss against Manchester City where United basically played for the draw instead of attacking their city rivals' brittle backline.
United's in-form striker, Romelu Lukaku cut a forlorn figure on the day having been left all alone at the top of the pitch as the rest of his team sat back. United had started the match as favourites, having been tipped to win by various pundits, but failed to start attacking until it was too late, losing 2-1.
Nicholas said Lukaku is just the latest in a series of frontmen who have suffered a similar fate under Mourinho.
"Mourinho did this at Real Madrid and Ronaldo hated it," he said on Shy Sports show, The Debate. "Barcelona would just pin them in and pin them in. He used to throw his arms about and say 'this isn't how I play football, I hate this stuff. They probably argued all the time, the two of them. But Mourinho, if you're in the team and he likes you, is a brilliant man-manager."
Ronaldo has rarely publicly criticised Mourinho. In fact his opinion of his fellow Portuguese has always been positive. However, it was always thought that there was tension between the two during Mourinho's time in the Spanish capital.
Ronaldo, as we know, is one of the greatest attacking agents the game has ever seen but, he would often show bouts of exasperation on the pitch at Mourinho's tactics when playing for him.
They did win a La Liga title together in their time at the Spanish giants but the doubts will always persist as to how well the two countrymen gelled together.