Parma vs Juventus preview
Submitted on 22 August 2019 - 1:23pm
Juventus embark on another Serie A season with minimum expectations asking to reclaim the title they've been winning for the past eight years. The Bianconeri have been untouchable in Italy over the years and start their new campaign against lowly side Parma.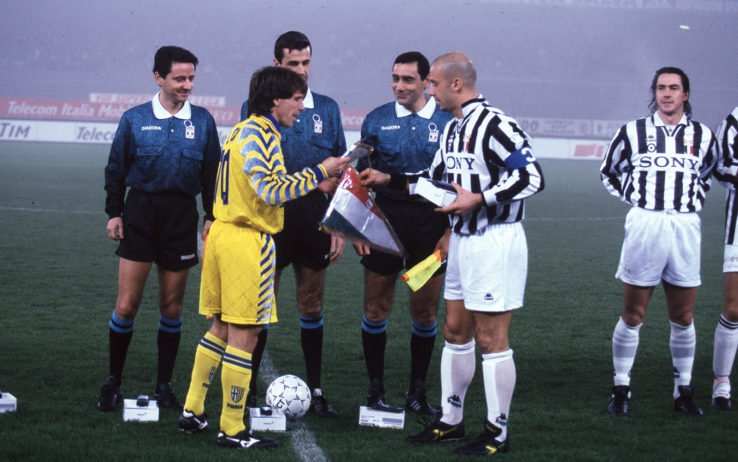 Unlike some other sides, Parma took the fight to the Old Lady in both fixtures and even managed to accomplish the impressive feat of snatching a point at the Juventus Stadium. After that embarrassing 3-3 draw in Turin back in February, the Bianconeri aims to humble them.
It'll probably be a day of debuts, even though Juventus' new manager Maurizio Sarri is himself expected to not be in the dugout after contracting pneumonia recently(via CNN). However, the same can't be said about their superstar signings as record-buy Matthijs De Ligt is expected to start alongside Leonardo Bonucci.
Aaron Ramsey's also expected to make his Serie A bow, looking to dazzle Parma's midfield and act as that cutting-edge in the Bianconeri's middle. Adrien Rabiot could get some minutes, while Cristiano Ronaldo will look to start his season on a high.
Meanwhile, for Parma, midfielder Alberto Grassi and goalkeeper Luigi Sepe are both expected to start after their loan deals were made permanent.
Although Juventus are expected to win comfortably with bookmakers, you can still find good odds on match scores by checking this review of unibet. Here's our look at the lineups for both teams and key clashes:
Predicted Juventus Lineup:
Szszesny, De Sciglio, Bonucci, De Ligt, Sandro, Pjanic, Ramsey, Matuidi, Ronaldo, Bernardeschi, Mandzukic.
Predicted Parma Lineup:
Sepe, Iacoponi, Alves, Gagliolo, Laurini, Kulusevski, Brugman, Barilla, Hernani, Gervinho, Inglese.
Key Clashes.
Cristiano Ronaldo vs Simone Iacoponi
After missing out on the Serie A golden boot in quite a large margin (stats Transfermarkt), Cristiano Ronaldo must be itching to win the trophy after accomplishing the same in the Premier League as well as La Liga. CR7 will be looking to start the season on a high note by dispatching off Parma with a few goals. Simone Iacoponi's a strong, versatile defender himself with the ability to sustain pressure. Ronaldo shouldn't take the Italian's presence for granted, as the same cockiness cost him the golden boot last time. He'll need to work hard and use his devastating technique to score goals and get the win for Juventus.
Gervinho vs Mattia De Sciglio
Gervinho's probably been the brightest product from Parma for years, as he dazzled Serie A by scoring 11 goals from the left-wing last season. By dribbling past players with ease and an unpredictable burst of pace, he can trouble Mattia De Sciglio. The defensively susceptible Italian's often regarded the weak-link for Juventus' defence and if he continues making mistakes, Gervinho will punish him.
Prediction
It should be sweet sailing for the defending champions on the first day as they should pick up a resounding, big win to start their title defence.