Will Ronaldo End His Career At Real Madrid?
Submitted on 1 November 2017 - 1:08pm
A household figure in world football for well over a decade, Cristiano Ronaldo is still doing it on the big stage.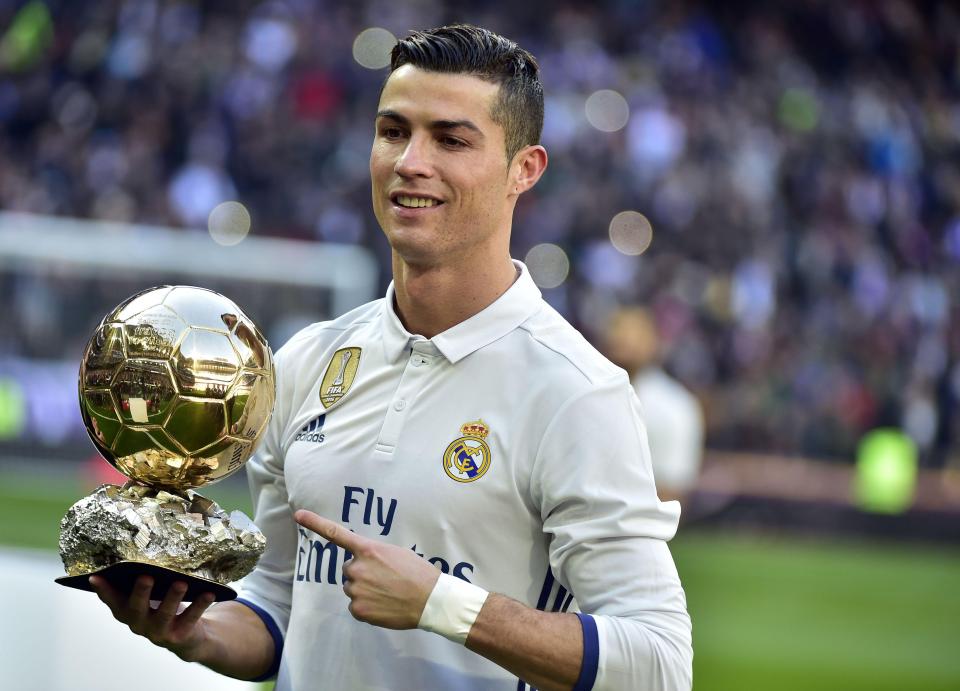 The four-time Ballon d'Or/World Player of the Year award winner will go down in history as one of the greatest players to step onto a football pitch and with good reason. He has managed to hold his own at the top of a very competitive sport for over 10 years – Ronaldo and Lionel Messi have been the two dominant figures in football.
Questions
Questions are being asked in regards to CR7's future in Madrid after a poor start to the season and last weekend's shock defeat at Girona. Rivals Barcelona seem so certain of taking the title that the bookies have them as host odds-on favourites and we're getting towards the territory where free bets and bonuses are a more logical options that staking on Barca with cash.
With the title, and potentially the Champions League drifting away, focus is on Ronaldo and what happens next.
Origins
Starting off as a young boy at Sporting Lisbon, Ronaldo blossomed into a world class talent during his time at Old Trafford. Managerial great Sir Alex Ferguson took him under his wing when he was still developing and that was that: Ronaldo would mature into one of the best players in the world. But he always looked destined to play at the summit of world football and that meant joining Real Madrid; Los Blancos paid what was a record fee of £80 million to sign the Portuguese.
And the rest, as they say, is history. Ronaldo has been the face of Real Madrid since moving to the Santiago Bernabeu in 2009 and it wouldn't be a huge surprise to see the Portugal star stay in Madrid for the remainder of his club career. At one point, it looked like a move back to Old Trafford would actually happen but after hundreds of false rumours, Ronaldo is still a Real player. And with very few signs of age catching up with him, the 32-year-old could star at the forefront of Madrid's attack for a little while yet.
Record
Ronaldo's record at Madrid is outstanding to say the least. In 400 appearances, the Portugal legend has bagged 411 goals – including 69 doubles. Furthermore, he has notched 285 goals in just 267 La Liga encounters. His record of at least one goal a game over such a long period of time says it all; Ronaldo deserves to go down as an all-time great, not just a Real Madrid great. We are ALL blessed to see the Portuguese veteran in action.
Should he decide to hang up his boots at the Bernabeu, he will almost certainly be regarded as the most successful player in Madrid's history. He has already surpassed most major club records in Spain's capital and he has a few of Europe's most prestigious records in his sights as he approaches his twilight years. In six of the last eight years, Ronaldo has topped the 50 goals mark and that will be his primary target again in 2018.
What next?
Where else could Ronaldo go? A Major League Soccer club is a distinct possibility – it has developed a reputation as a haven for those looking to retire. North America's elite division is now more competitive than it has ever been but Ronaldo has the talent to take the league by storm. Is a move to America realistic? Possibly not but the thought of watching Ronaldo strutting his stuff in the United States is exciting for fans on the other side of the Atlantic.
Meanwhile, China is also a real possibility or perhaps big spending Paris Saint-Germain. A move to another European giant isn't ideal as Madrid won't be willing to let Ronaldo move easily but he could join the French outfit when his current deal runs out. For now, staying at the Bernabeu looks likely and it would be great for neutrals if he decides to stay in Spain for the remainder of his days. If anyone can continue playing close to 40, it is Cristiano Ronaldo.