Zinedine Zidane Urges Fans to Get Behind Cristiano Ronaldo
Submitted on 5 March 2017 - 11:25am
Zinedine Zidane has urged Real Madrid fans to start supporting Cristiano Ronaldo, who has become a different figure in the Madrid team of late.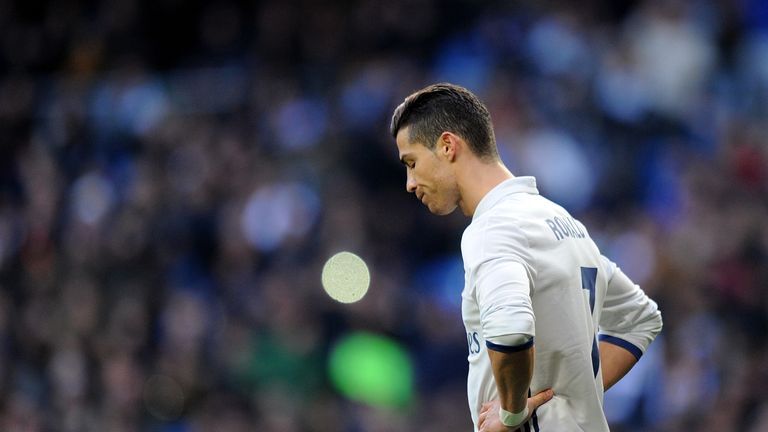 Ronaldo has gone from being the most important player in the squad by a huge margin to a player who is considered as important. The managerial appointment of Zidane was expected to be a major benefit for Ronaldo considering that the former World Player of the Year is himself a great player. Yet, it has not worked out in the same manner with Ronaldo having managed only 14 league goals this season.
In contrast, the striker had managed a whopping 35 goals in the league last season. Even this figure is substantially lower than his peak days during the 2011-12 season. It remains his best season to date with 46 league goals in just 38 games. However, there is likely to be a stage where Ronaldo will have to start accepting the lower return in terms of goals, with the guys at Lottomatica forecasting that he will find it harder to score the phenomenal number of goals he does when his legs start to slow down.

At 32 years of age, he does not have the same physical prowess that he once possessed. Fans, however, are finding it difficult to come to terms with this decline. Ronaldo has been booed by a section of the Real Madrid supporters in recent games.
Ronaldo has been also unlucky in front of goal – he hit the post three times in the game against Malaga."Sometimes when you have difficulties you need the fans' help and to be behind you. I am not going to criticise the fans because they pay their money.But with so many games and a lot of injuries, the players need to feel that love sometimes. The coach does too. Have patience. In the past few games they haven't found the net, but that doesn't worry me. What worries me are the injuries," said Zidane.