Cristiano Ronaldo's agent makes transfer revelation regarding Juventus
Submitted on 3 January 2019 - 7:10am
Cristiano Ronaldo's super-agent Jorge Mendes has said that the Portugal international had initially expressed his desire to join Juventus midway through the previous campaign. The 33-year-old had spent nine trophy-laden seasons with Real Madrid before making the surprise switch to Turin for a reported £100m fee last summer.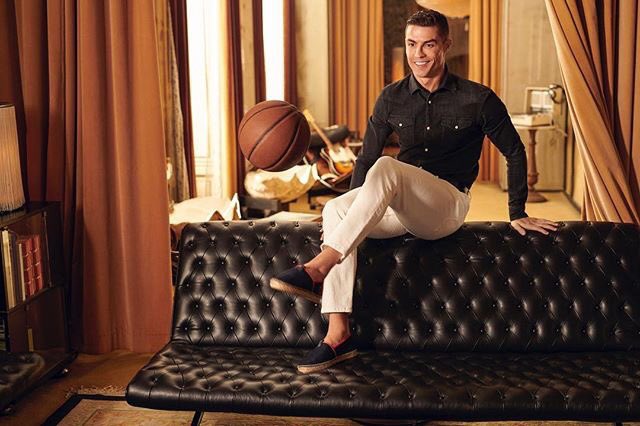 Speaking to Tuttosport, Ronaldo's representative Mendes has revealed that the move was planned ahead of schedule with the Portuguese superstar expressing his intention at the start of 2018 itself, he said: "Cristiano told me back in January that he wanted to join the Bianconeri. At that moment in time, I did not think that a deal would be possible, but I guess that I was wrong. I met up with [Sporting Director Fabio] Paratici and [vice-chairman Pavel] Nedved before the Juve-Real game in Turin [in April] and I then met up with [Juve President Andrea] Agnelli, too. That's when I started to believe that a deal was possible."
"The veteran thereafter went on to secure a third-straight Champions League title with Real Madrid" which included a triumph over Juventus along the way and that game witnessed him score one of the best goals in the competition's history with a stunning bicycle kick. Meanwhile, Ronaldo has adjusted impressively since making the move to the Bianconeri over the summer and he has already reached "double figures in terms" of scoring during the first half of the season.
Nonetheless, the expectations remain at the peak with the Portuguese, who has been earmarked as the key player, who could end the Bianconeri's two decade-long wait for the Champions League crown. Max Allegri's side have reached the final of the elite competition twice since 2015 but on both occasions, they have been outclassed by Spanish heavyweights in Barcelona and Real Madrid, who have won by comfortable scorelines against them